Hi,
given issues with Wikitext fields not working as expected on 4.4.1 and poor Articles implementation in general, I decided to start using an "Upload one file" custom field for articles in order to manage my articles in seperated documents that I can then attach to articles.
However the issue here now is when replying and selecting an article, the document won't get attached. At this point I'm starting to think that Articles is really not a thing in RT and I'm being very much disappointed.
Anyone knows if this is possibly coming from a mis-configuration or by design?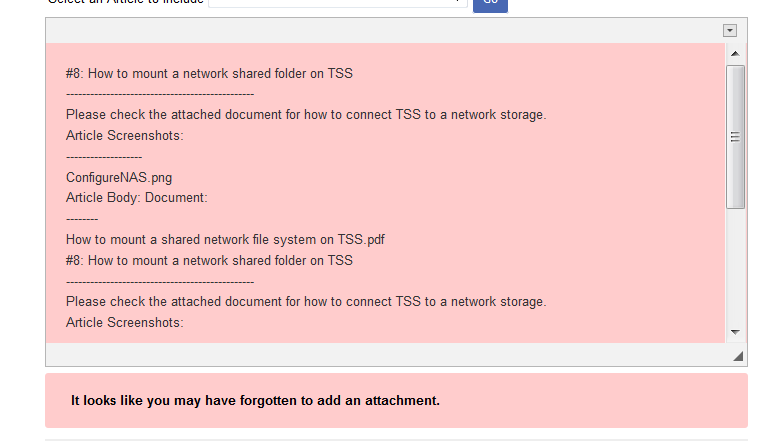 Thanks,
Sam