So i've been at this for awhile now, I'm trying to do a install of RT 4.4.2 on Ubuntu 14.04 with this guide and when I get to the moment of truth to find out if you install was successful I get this.

If i click on html it takes me to the default Apache page.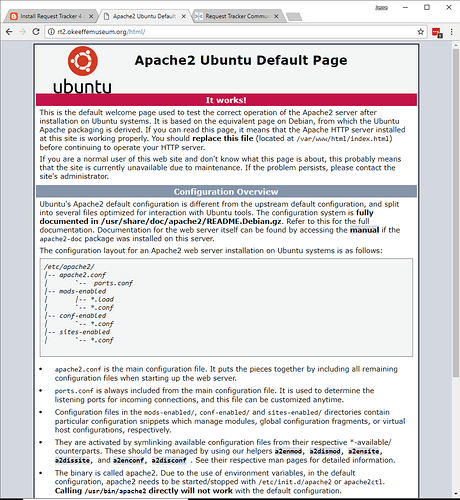 Any help is greatly appreciated, thank you in advance.