Hello,
I am displaying RTIR subpage, see few tickets but i cant open it, nothing happens after clicking.
The same tickets from RT page are accessible.
When create manually new "Incident report" I am able to see the summary but after closing it there is no return, except go to direct link copied from summary page.
Strange thing i noticed is the url when i point "unaccessible" ticket - http://127.0.0.1/RTIR/
I have fresh installation od RTIR 5.X on debian 10.
---
Strange behavior? Maybe I don't understand how it works?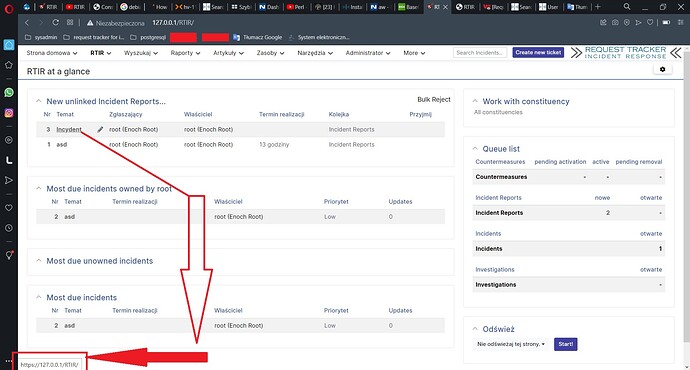 ---
Looking forward for help!
Emil.