Hello,
I presume I'm missing something simple, but, I cannot see the custom fields I have created for my assets.
Custom Fields for other modules seem to be working.
I've gone through permissions and the settings but they do not show under "Basics → Custom Fields." I am logged in as the root user however this also doesn't work with an admin account I've created.
Here are some screenshots:
Custom Field: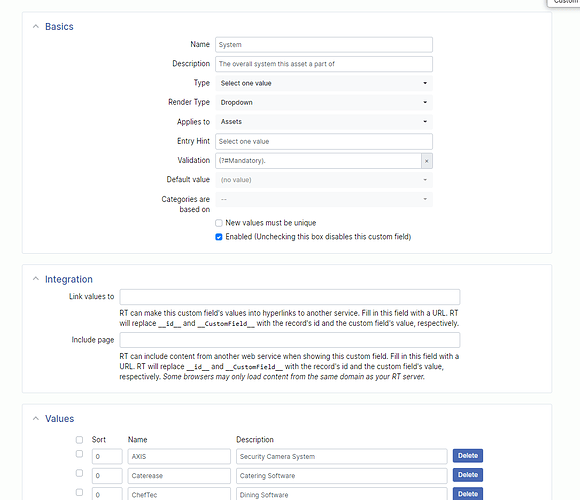 The asset that should be able to choose this field:


This is a new installation and my first time working with this. It's been great so far, any help would be appreciated.
Thanks,
Luca