Hi All,
I am fairly new to the RT world, and have encounter an issue when trying to generate some form emails within RT4.4.0
I assumed that the Articles Area would be what i needed to have form comments and replies ready to launch. However when trying to create the Articles i find that the "Content" area seems to be missing a InPut Text Box.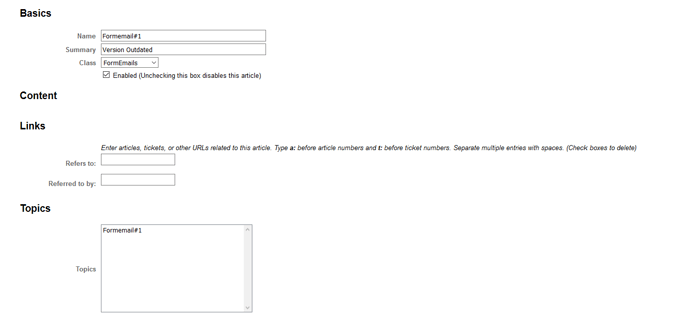 Is it like this for everyone or am I missing an important plug in?
Thanks for your help.
BC