Hello,
I discovered my RT server is running on SQLite in production. It appears when I setup RT it used SQLite as a default because I was missing a dependency MySQL needed.
I want to move the database from SQLite to MySQL. I've so far:
Installed the dependency
Created an empty rt4 database in MySQL by running /opt/rt4/sbin/rt-setup-database --action create,schema,acl --prompt-for-dba-password
Ran rt-validator --check --resolve
Ran rt-serializer --directory ./Cloned --clone
Added Set ($DatabaseType, 'mysql'); to RT_SiteConfig.pm
Ran rt-import ./Cloned --ignore-errors
I keep getting errors when running rt-import, where the import terminates during the transaction phase. I don't see any issues appear during rt-validator, so why is this failing: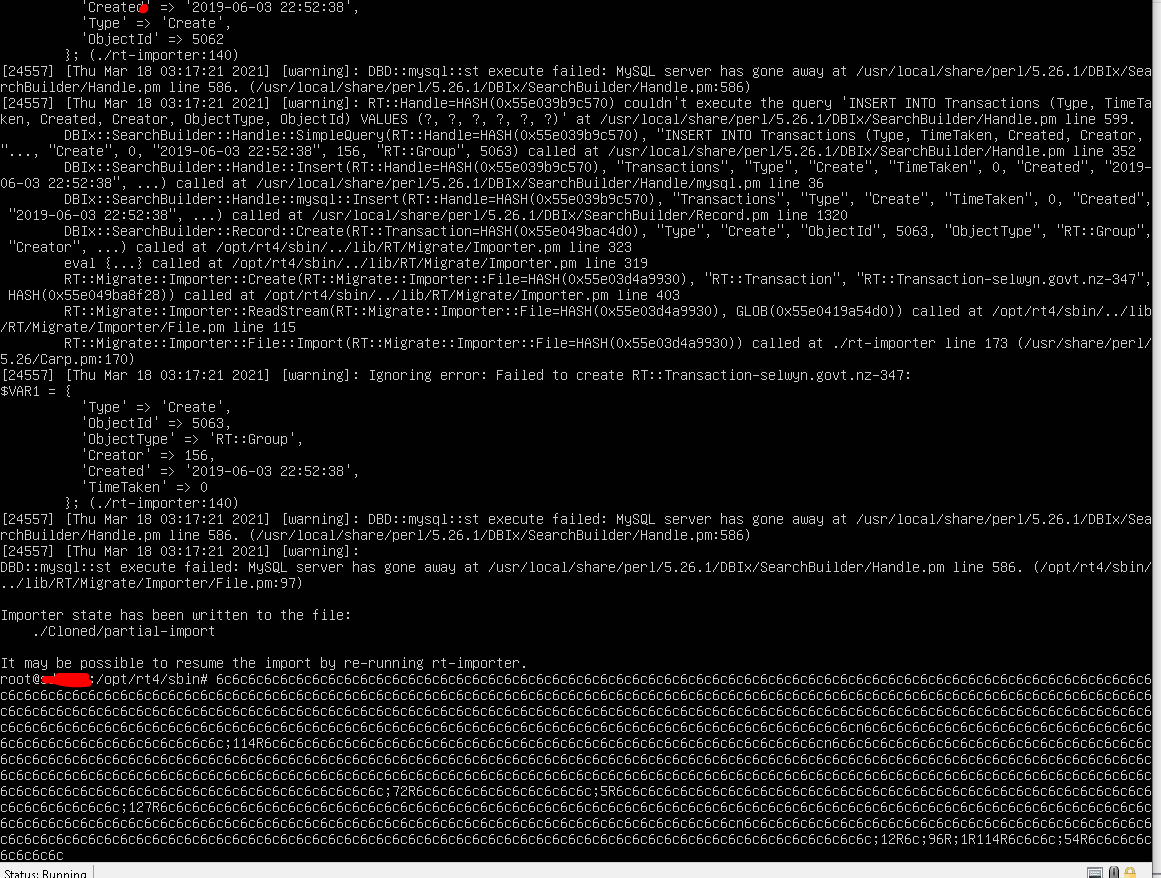 Am I doing this wrong, is this not correct way to migrate from SQLite?