I just upgraded from RT 5.0.1 to 5.0.2 (along with a slew of other upgrades on the system, such as Apache and various Perl modules) and the home (or "RT at a glance") is now blank, as shown in the screen shot below.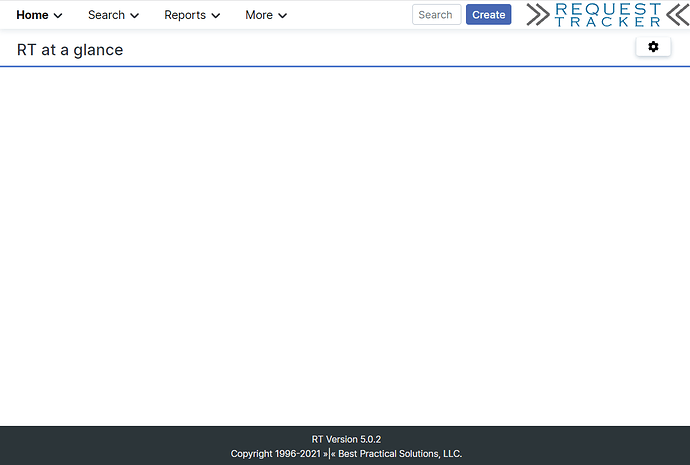 Other things appear to work. I can login and logout, look up tickets, run searches, etc. When I login as the root account and go to "RT at a glance" under the user preferences or the global settings, there are no dashboards visible. Screenshots below, again.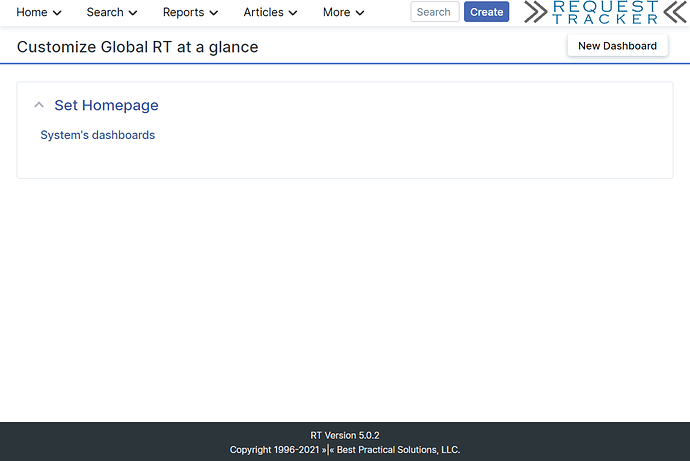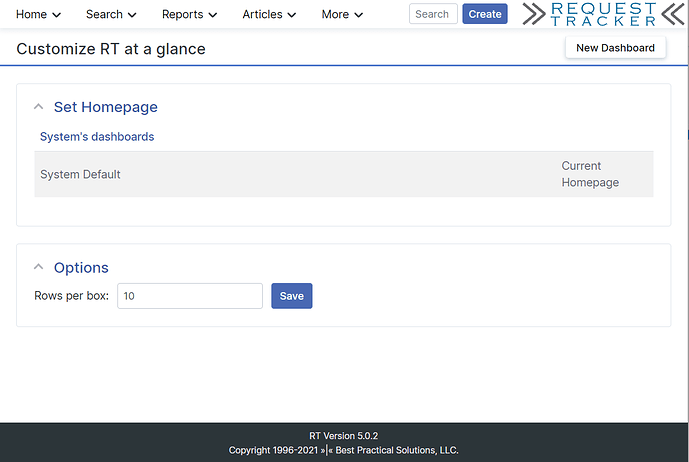 Any idea what happened or what I should do next?
Any help is GREATLY appreciated. Thanks in advance!