Hi,
I'm trying to use articles with a "Fill in one wikitext area" custom field.
The issue I have is:
when displaying my article with the Display menu after modification it looks good
when using the article in a Reply it is not formatted and shows all wiki tags
The wikitext code is:
== head 1 example ==
== head 2 example ==
[link|link]
It Displays as: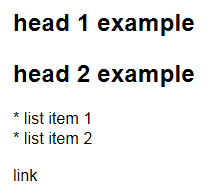 But when using the article in ticket reply it's not formatted (also not the email received after sending):


Anyone had such issues before? I'm on RT 4.4.1. Am I possibly missing some configuration setting?
Thanks,
Sam