Hello to all.
I want to migrate mi centos 6.3 RT 4.0.5 to a new machine with Centos 6.4
and RT 4.0.10,
I installed the new machine with RT 4.0.10, migrate the database, make and
upgrade-database. All seems fine, but i don´t see the "taskbar" in the top
of RT Homepage.
Please check this image: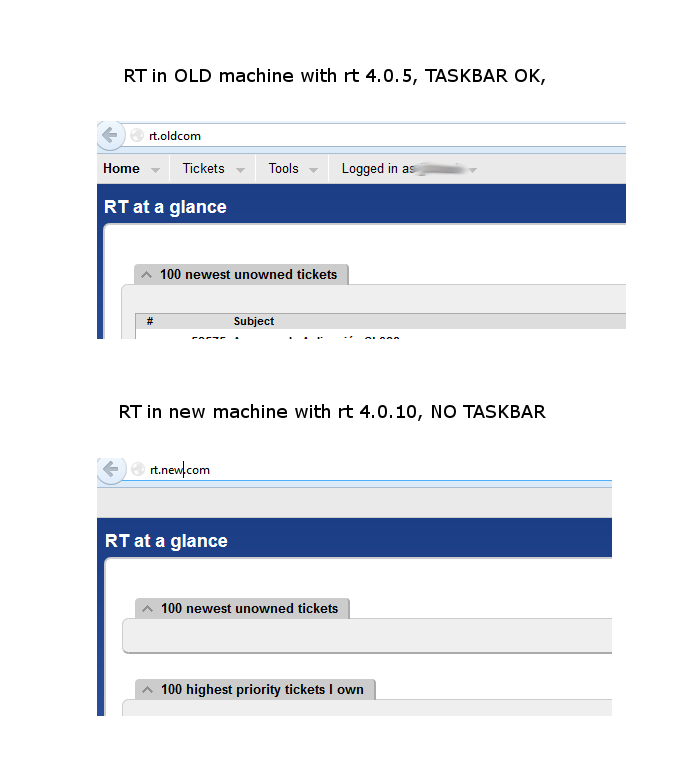 Any help?
Thanks.
Kindest Regards.
Un saludo.
Juanjo Corral