Hi all,
Anyone see this issue with rt 3.8.1 & firefox v17 on linux when trying
to create a new ticket or when replying to something through the rt
interface as a regular user, the "describe the issue below" form field
never appears?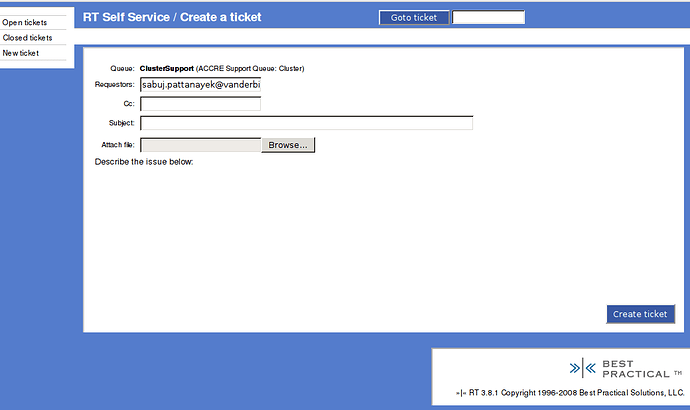 Works fine with seamonkey , opera, chrome . Haven't tried other rt
versions or other versions of firefox. Firefox doesn't seem to be
loading anything and clicking in the area where the form input field
is supposed to be does nothing. This is probably a firefox problem but
just seeing if anyone else noticed this?
Thanks,
Sabuj