Hi,
I am new in Request Tracker, and I have a problem to correspond in a ticket.
Here my log with the problem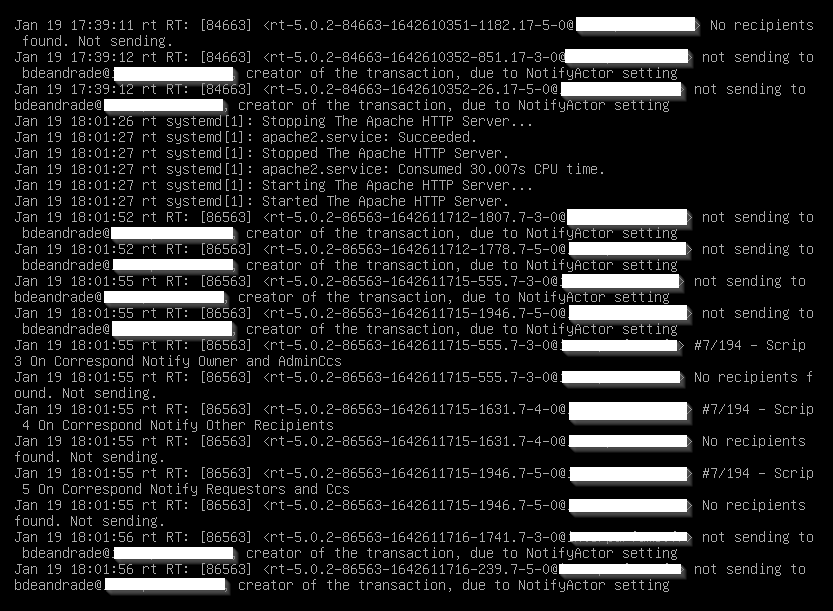 I would like to know how can I fix this issue ?
I tried a lot of solution that I check on internet, but my problem still pending
I hope you can help me.
thanks.